John Burn-Murdoch
@jburnmurdoch
NEW: first thread of 2022 is an Omicron situation update, starting with a detailed look at UK hospitals, before going international.
Let's start with severity, and the most important chart:

Despite steep rises in cases and patients, the number on ventilators has barely risen.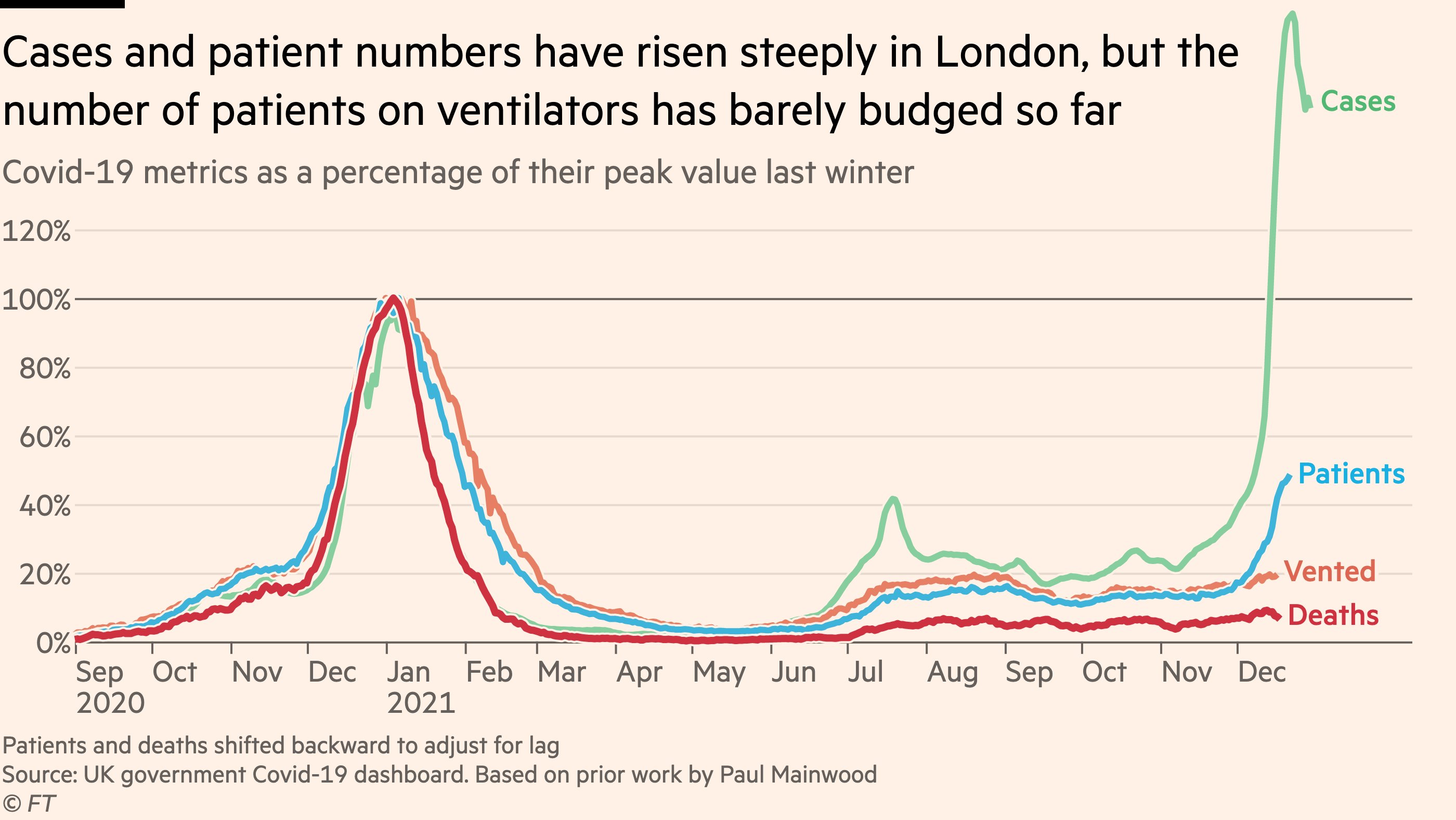 6:17 AM · Jan 4, 2022·Twitter Web App
...
John Burn-Murdoch
@jburnmurdoch
·
Jan 4
We also continue to track "excess ICU pressure" — total number of people in ICU, for any reason, Covid or otherwise, compared to past winters:
Latest data show that the number of people in London ICUs has fallen in recent weeks, and is not following the same path as last winter.