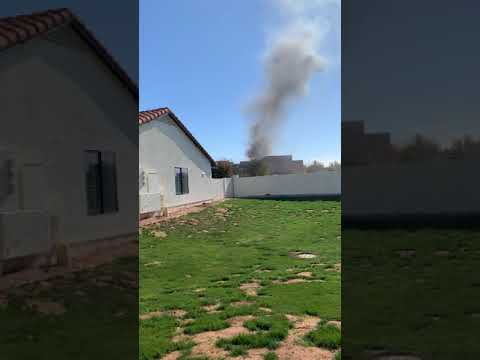 Neighbors hope for relief from crematorium smoke as COVID-19 deaths decrease
By
Kevin Pirehpour
/Cronkite News March 25, 2021
PHOENIX – Rows of cardboard boxes containing corpses line the walls of refrigerated storage containers, waiting for charred human remains to be cleared from the incineration chamber to make room for the next body.
The cremations continue through the night in a scene that has unfolded across America as COVID-19 deaths have risen to more than
540,000
over the past year.
In Arizona, where 16,842 have died in the pandemic, the smoke and the hum of crematoriums working overtime have left some neighbors desperate for relief from the odor and pollution.
Arizonans opt for cremation more frequently than the national average, with 67% choosing that option in 2020, according to a July 2020 report from the National Funeral Directors Association.
The national cremation rate reached 56% last year, an increase from 47.9% in 2015, the last reported year. The rise was fueled by the COVID-19 death toll and pandemic restrictions, the low cost of cremation services and the flexible timing for funeral arrangements with cremated ashes.
Some condo owners in east Scottsdale have taken notice of unexpected wafts of smoke and a lingering odor coming from the nearby Paradise Memorial Crematory near 93rd Street and Shea Boulevard.
"The smell was so unbearable that everybody needs to run into their houses," said retiree Marlene Dove, who moved there in September. "If you have guests, they have to come in or they put things over their heads and their faces to keep the smell out."...