http://www.stltoday.com/news/local/c...tml?mode=story
Screen capture from security video obtained by the St. Louis - Post Dispatch: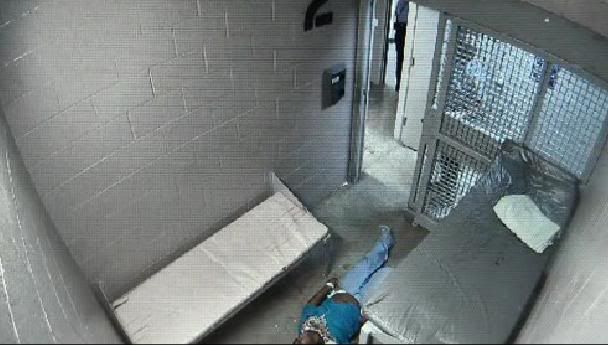 (Full video at link documents Ms. Brown's final agonized groans and calls for help as she lays on the floor of the cell.)
Woman unhappy with care at St. Mary's hospital is arrested for trespassing, dies in jail
BY CHRISTINE BYERS
Posted: Sunday, March 25, 2012 12:15 am
RICHMOND HEIGHTS ? Anna Brown wasn't leaving the emergency room quietly.
She yelled from a wheelchair at St. Mary's Health Center security personnel and Richmond Heights police officers that her legs hurt so badly she couldn't stand.
She had already been to two other hospitals that week in September, complaining of leg pain after spraining her ankle.
This time, she refused to leave...
Read more:
http://www.stltoday.com/news/local/c...#ixzz1qIS6uAMF