WHO stands by recommendation to not wear masks if you are not sick or not caring for someone who is sick

By
Jacqueline Howard
, CNN
Updated 2:24 AM ET, Tue March 31, 2020
(CNN)World Health Organization officials Monday said they still recommend
people not wear face masks unless they are sick
with
Covid-19
or caring for someone who is sick.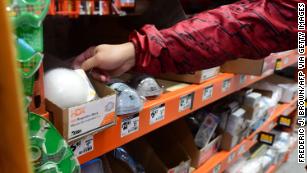 Masks may actually increase your coronavirus risk if worn improperly, surgeon general warns
"There is no specific evidence to suggest that the wearing of masks by the mass population has any potential benefit. In fact, there's some evidence to suggest the opposite in the misuse of wearing a mask properly or fitting it properly," Dr. Mike Ryan, executive director of the WHO health emergencies program,
said at a media briefing
in Geneva, Switzerland, on Monday.
more...
https://www.cnn.com/2020/03/30/world...rnd/index.html
-------------------------------
This is not true. Any kind of barrier to respiratory droplets in a respiratory pandemic may help.
There is no competition for masks between health care workers and the general public. The general public has no access to N95 masks now as they have all been appropriated by various governments.
Honestly - telling the general public not to wear masks is hazardous to their health.
Again - look at the Asian countries who have been encouraged to wear masks (primarily surgical masks). Much more flattening of the curve.
A South Korean expert: "Masks have proven to prevent infection."