http://www.chicagotribune.com/news/l...,6519967.story
By Melissa Jenco Tribune reporter

9:42 a.m. CST, January 24, 2013

Two vocal opponents of Naperville's initiative to install wireless electric meters on homes were arrested after interfering with the installation process, according to city officials.
[snip]
Malia "Kim" Bendis of the 2200 block of Mercer Court was charged with two misdemeanors — attempted eavesdropping and resisting a peace officer.

Jennifer Stahl of the 1400 block of Westglen Drive, received two ordinance violation citations — interfering with a police officer and preventing access to customer premises...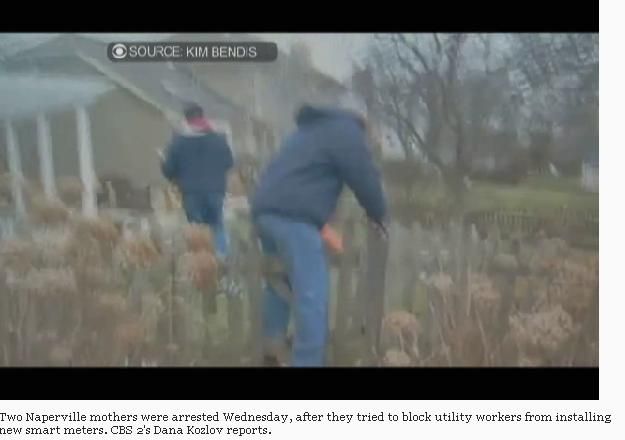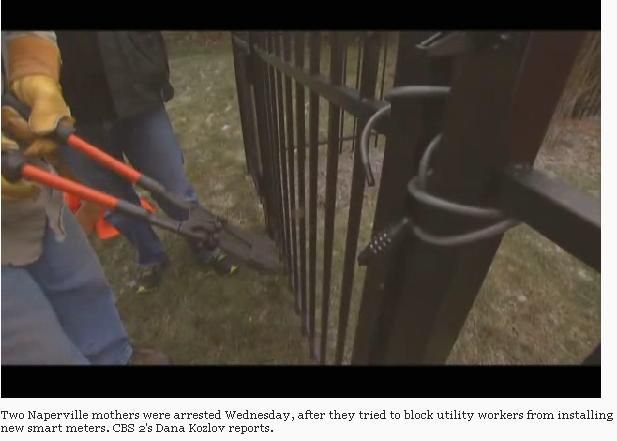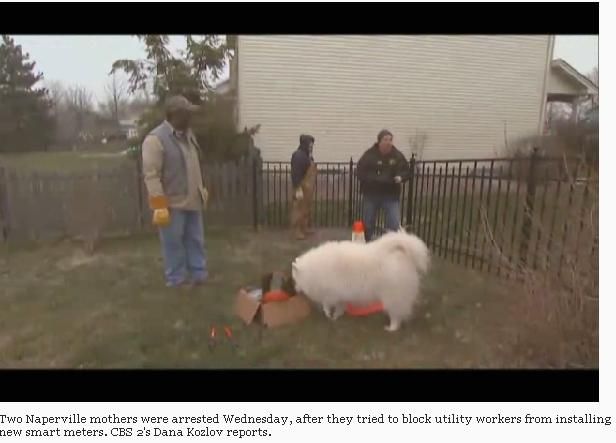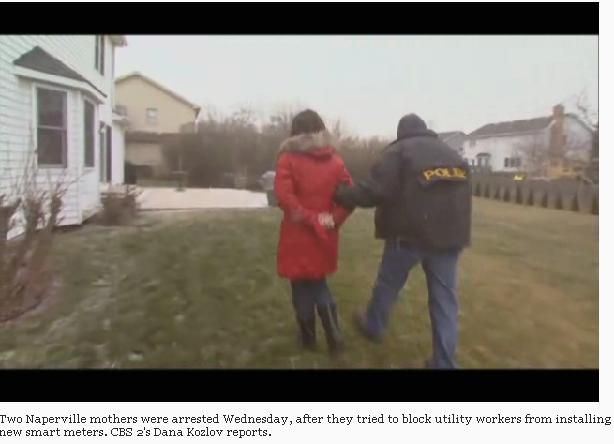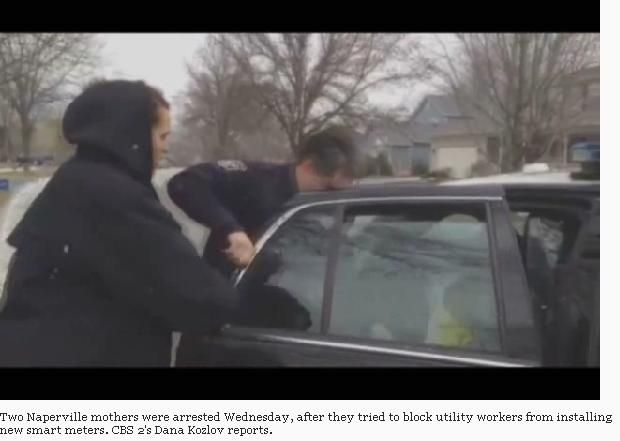 http://www.youtube.com/watch?v=4MkzIdKmeWo
http://www.youtube.com/watch?v=YCkRJoxTzKw