<TABLE border=0 cellSpacing=0 cellPadding=3 width="100%" bgColor=#ffffff><TBODY><TR><TD align=left>La vitamine D protège-t-elle contre la nouvelle grippe A (H1N1)?
Psychomedia
-- Publié le 04 août 2009
</TD></TR></TBODY></TABLE>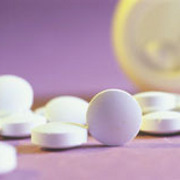 La
Vitamine D
Protège-t-elle contre la nouvelle grippe A (H1N1)? Fort possible, croient des chercheurs. Une étude présentement en cours à l'Agence de santé publique du Canada étau à le tester. Elle Vérifie si les personnes AYANT développé Une forme légère de la grippe en Ontario des niveaux sanguins de vitamine D plus que Elevés Ceux qui Ont développé des réactions Sévères et même mortelles au virus.
Les chercheurs soupçonnent depuis longtemps un lien entre la vitamine D et la grippe Parce que l', Dans les hémisphères Nord et Sud la grippe Une maladie est surtout d'hiver, La Période Où le soleil N'est Pas assez intense pour permettre la production, naturelle de vitamine D par le biais de la peau au soleil fish tissue.
schéma saisonnier de l'influenza est d'Ailleurs Ce qui fait craindre aux experts que La Nouvelle Epidémie de grippe A (H1N1) ne s'amplifie à l'automne.
L'agence fédérale commence à une Étudier le lien entre la vitamine D et la Sévérité des Symptômes de la grippe l'an passé, bien avant la recettes de la grippe Nouvelle. L'Etude à adptée Été pour cette dernière INCLURE.
Dans les années 1940, des chercheurs avaient Montré que souris dont l'alimentation Était pauvre en vitamine D ÉTAIENT plus réfractaires »de contracter l'infection grippale Une Que Celles RECEVANT Une dose normale, Indique L'Agence des.
La vitamine D aiderait à Combattre la grippe en renforçant le système immunitaire. Une Etude à Montré, par exemple, Qu'elle offfrait Une certaine protection contre la tuberculose.
"Les preuves que la vitamine D Semble Améliorer la Capacité du système immunitaire à attaquer les corps sont étrangers presques écrasantes", Considère Reinhold Vieth de l'Université de Toronto.
Le Mécanisme Lequel par la vitamine D Pourrait Protéger contre la grippe N'est pas complètement compris mais Une nouvelle étude suggéré Qu'elle Pourrait induire la production de substances antimicrobiennes dont l'activité neutraliser Une variété d'agents infectieux.
Plusieurs spécialistes et organismes recommandent Une dose quotidienne de vitamine D en complément alimentaire (supplément) de 1000 UI par jour pour les adultes. Pour les enfants, l'American Academy of Pediatrics recommandait en octobre 2008 un apport quotidien de 400 UI. La plupart des Enfants Ont Besoin Compléments de recommandation pour cette Atteindre, ils précisaient.
Psychomedia
avec source:
Globe and Mail
Voyez également:

La vitamine D: Dans quels aliments, en quelle quantité?

Vitamine D chez les enfants: des experts doublent la recommandation

Dossier: La vitamine D

Qu'est-ce que le médicament antiviral Tamiflu (oseltamivir)?
http://www.psychomedia.qc.ca/pn/modu...ticle&sid=7065