Flutrackers.com heeft als beleid om bij voorkeur bij naamgeving van ziekten e.d. niet naar regio's of bevolkingsgroepen te wijzen. Die voelen zich daar niet prettig bij. Bijvoorbeeld: liever "H1N1 griep" of "Nieuwe Influenza", dan "Mexicaanse griep".

Omdat de "ND" van NDM-1 staat voor Nieuw Delhi, de hoofstad van India, vertroebelt dat op dit moment de internationale (wetenschappelijke) discussie met Indiërs. Dat is de reden dat "ND" is weggelaten uit de titel van dit bericht.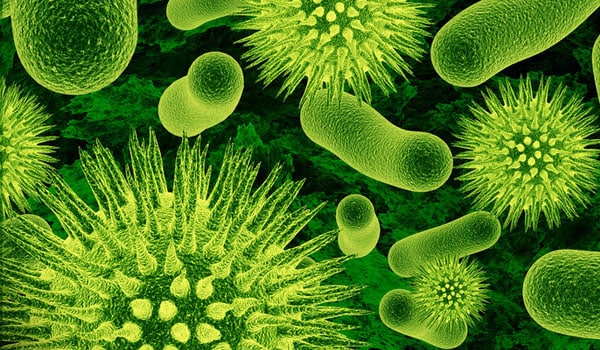 Enterobacter bacterie
Wat is NDM-1 ?
NDM-1 staat voor New Delhi Metallo-beta-lactamase-1. Dit is een gen dat gedragen wordt door het DNA van sommige bacteriën. Als een bacterie het NDM-1 gen bezit is het resistent voor bijna alle antibiotica, waaronder zelfs
carbapenems
.
Carbapenems zijn antibiotica die bekend staan als laatste redmiddel, zelfs deze sterkste en meest efficiënte manier om bacteriën te doden wat ze bijvoorbeeld tegen E. Coli en Klebsiella gebruiken werkt niet tegen NDM-1.
Het NDM-1 gen zorgt ervoor dat de bacterie een enzym produceert dat carbapenemase heet. Dit soort enzym zorgt ervoor dat de bacterie zelfs tegen carbapenems-antibiotica resistent is, omdat deze de activiteit daarvan neutraliseert. (en alle andere antibiotica).
Het gevaarlijke aan NDM-1 is dat dit gen makkelijk over kan worden overgedragen aan andere bacteriën. Dit zorgt ervoor dat elke ziekte die normaal makkelijk genezen kan worden met antibiotica hiervoor resistent kan worden. Op deze manier kan elke ziekte levensgevaarlijk worden en ongeneesbaar.
Als alle ziekten dit gen krijgen zal antibiotica uiteindelijk nergens meer tegen helpen.
gezondheids.nu