The 33 people in the ICBC Headquarters building have centralized heating and central air conditioning "causing trouble"
May 18, 2020 22:25
  Original title: Central Air Conditioning "Causes Trouble", 33 people in ICBC Headquarters Building Fever! Official notification details
  
  The central air conditioner "causes trouble", 33 people in the ICBC Headquarters building concentrate heat! Official notification details
  According to CCTV, on May 18th, at a news conference on the prevention and control of the new coronavirus pneumonia epidemic in Beijing, Chen Xin, director of the Xicheng District Health and Health Commission, reported that 33 people had concentrated fever in Xicheng District.
  Chen Xin, secretary of the Xicheng Health Work Committee and director of the Health Committee, said that at 4 pm on May 17, the Xicheng District CDC received a hot report from the medical institution in the jurisdiction, and there were many fevers at 55 Fuxingmennei Street The case was checked overnight, and as of 1 a.m. today, five medical institutions in Xicheng District had a total of 33 patients in the unit. The Xicheng District Committee attaches great importance to it, immediately initiates emergency response, quickly conducts epidemiological investigation and medical treatment, and at the same time, conducts environmental sampling and testing on the office premises. At present, 33 patients are clinically diagnosed with bacterial respiratory infections. As of 15 o'clock today, the nucleic acid test of the new coronavirus was negative. In the detection of multiple pathogens in the respiratory tract, many people in group A were positive for hemolytic streptococcus. At present, all patients follow the doctor's instructions for home observation and treatment. There are no hospitalized cases and no serious cases.
  Combined with the current epidemiological investigation, clinical manifestations and laboratory test results, the expert group has ruled out that the case of new coronary pneumonia has been ruled out. Most patients report that the fever is related to the recent use of central air conditioning and is initially determined to be a collective fever caused by common exposure factors The preliminary judgment was group A hemolytic streptococcus.
  At present, the disease control agencies have carried out in-depth epidemiological investigations to guide the office to implement the main responsibilities, strictly strengthen the health monitoring and absence tracking of employees, and do a good job of cleaning and disinfecting the central air conditioning and external environment of the office. In the next step, Xicheng District will continue to do follow-up case investigation and patient diagnosis and treatment.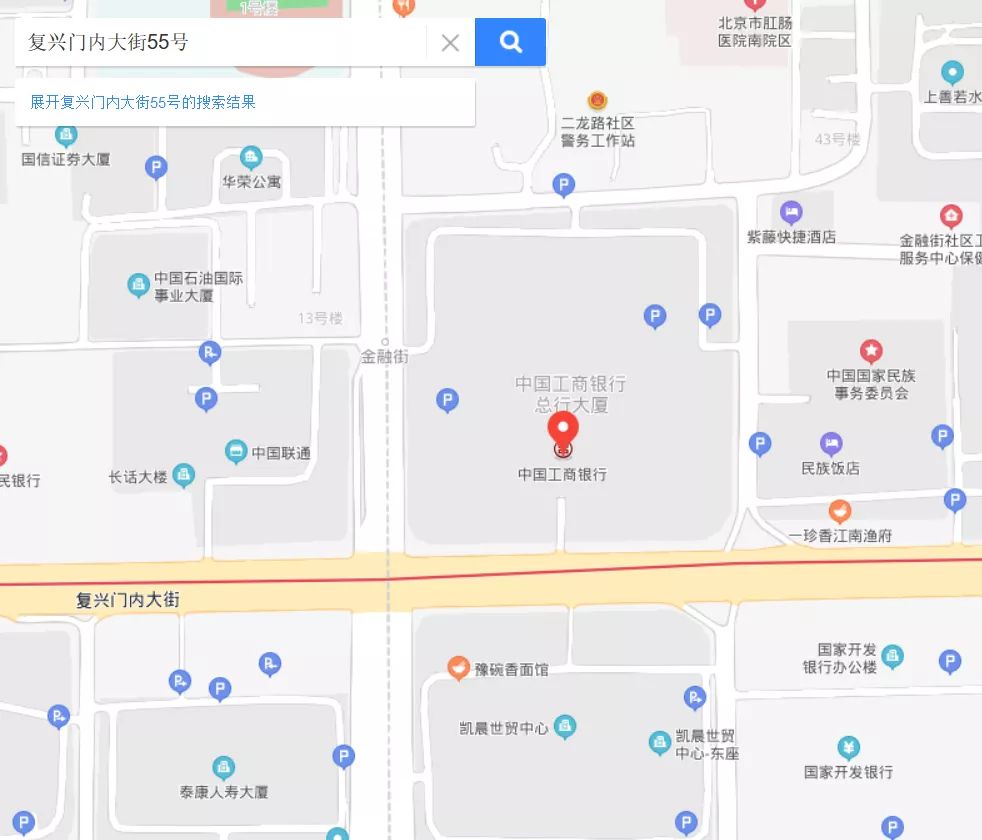 ICBC's official website also shows that its correspondence address is 55 Fuxingmennei Street, Xicheng District, Beijing.

  According to Caixin reports, many people in ICBC did have fever symptoms.