Translation Google
None of the samples taken from the passengers of the SANDRA TIDE ship reveals any Ebola virus infection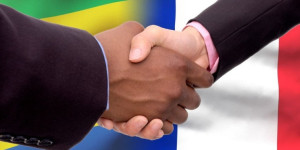 Libreville, October 31, 2019 -
The Ministry of Health informed the national and international community of the sanitary situation of the ship SANDRA TIDE, which had to dock in Port-Gentil urgently because of the critical health situation of the members of its crew.
The deployment of a rapid response team at the scene, supported by the multi-sectoral crisis unit set up and coordinated by the Governor of the province of Ogoou? Maritime, made it possible to quickly monitor the situation.
To date, of the eight crew members landed at Port-Gentil, two have died, including the captain of the ship and his deputy. The first died in the hours following his transfer to hospital and the second, who was in a coma died yesterday at 22:43. The other six sailors, three of whom were hospitalized for minor symptoms, are out of danger and are doing well. All subjects who have been in contact with the sailors are regularly monitored. They are all healthy.
The results given by the International Center for Medical Research of Franceville (CIRMF) are formal:
none of the samples taken from the passengers of the SANDRA TIDE ship reveals any Ebola virus infection
. Nevertheless, other bacteriological and toxicological analyzes are in progress. Their results will be covered by routine medical management, if necessary. However, the application of hygiene, sanitation and biosecurity measures remains in place as well as the maintenance of health surveillance in this region.
At the diplomatic level, the consular services of countries whose nationals are nationals were seized by the Ministry of Foreign Affairs. In addition, the services of the Merchant Navy and the Ministry of the Interior will be able to carry out the routine investigations that this type of situation requires.
Also, let us salute the work done with professionalism by all the medical, administrative, civil and military teams that worked to secure the sailors and control the sanitary situation of SANDRA TIDE. We are delighted, once again, to have in Gabon one of the few P4 laboratories in Africa because the contribution of the CIRMF is always decisive in case of suspicion of infectious disease with high contagiousness, by the quality and speed of results of their analyzes. We express our gratitude to the entire Government, the staff of all the ministries that collaborate and contribute to the good management of this health emergency and to the World Health Organization for its involvement in this matter.
Finally, we thank the Governor of the Province of Ogoou? Maritime for the good coordination of the teams on the ground and the populations of Port-Gentil and the rest of the country, for their confidence and especially, for their calm despite all the rumors that circulating.
Dr. Max Limoukou,
Minister of Health
Posted on: 31/10/2019
http://www.gouvernement.ga/3-actuali...a-virus-ebola/